Pastor Jesús Africa Trip 2023
Thank you, again, to everyone who prayed for our trip, contributed to send us, and who cared for our families while we were gone. Bob Burris and I had a great time in Sierra Leone and the Lord surely answered many of your prayers for us!
We had about 35 students, mostly pastors, come and participate in the week long training that we offered. The course content was "how to read the Bible as one big story." The class that we taught was a new idea to many of them and we had many good discussions that challenged their presuppositions and their theology. At the end of the day, the good news of salvation by God's grace alone through faith was proclaimed loud and clear! It is my prayer that those conversations will bear much fruit in their lives.
This is the area where we were teaching. Calaba Town, Freetown, Sierra Leone. We partnered with a local pastor who hosted the training at his church.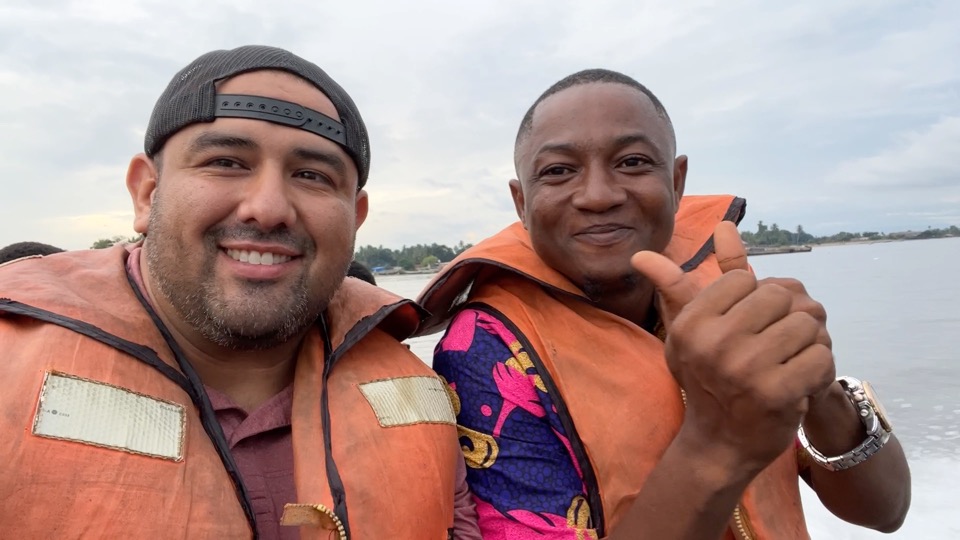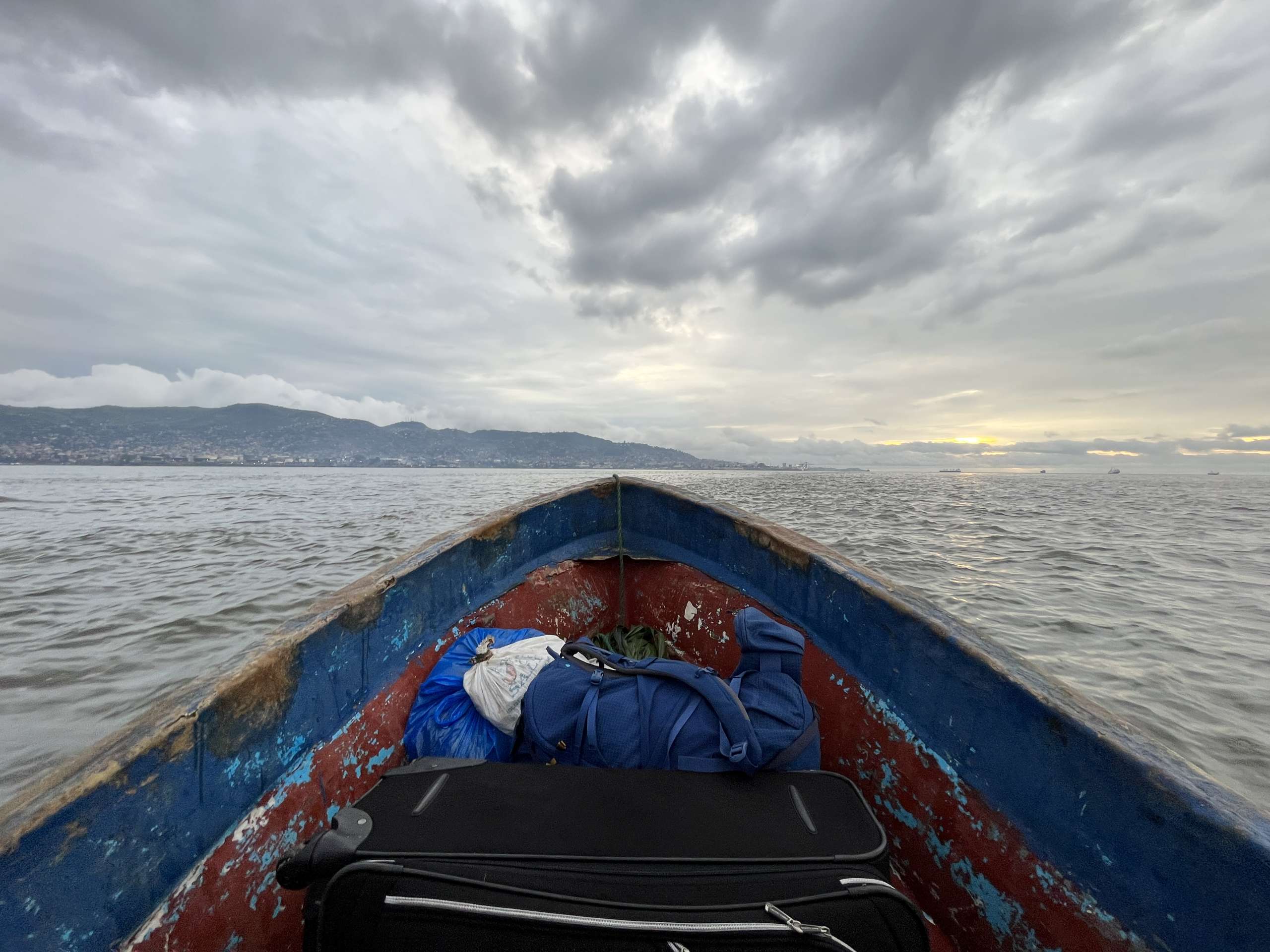 After picking me up from the airport, Pastor Morlai and I drove to Tagrin Bay and boarded a speed boat to cross the bay to Freetown where we would spend the week.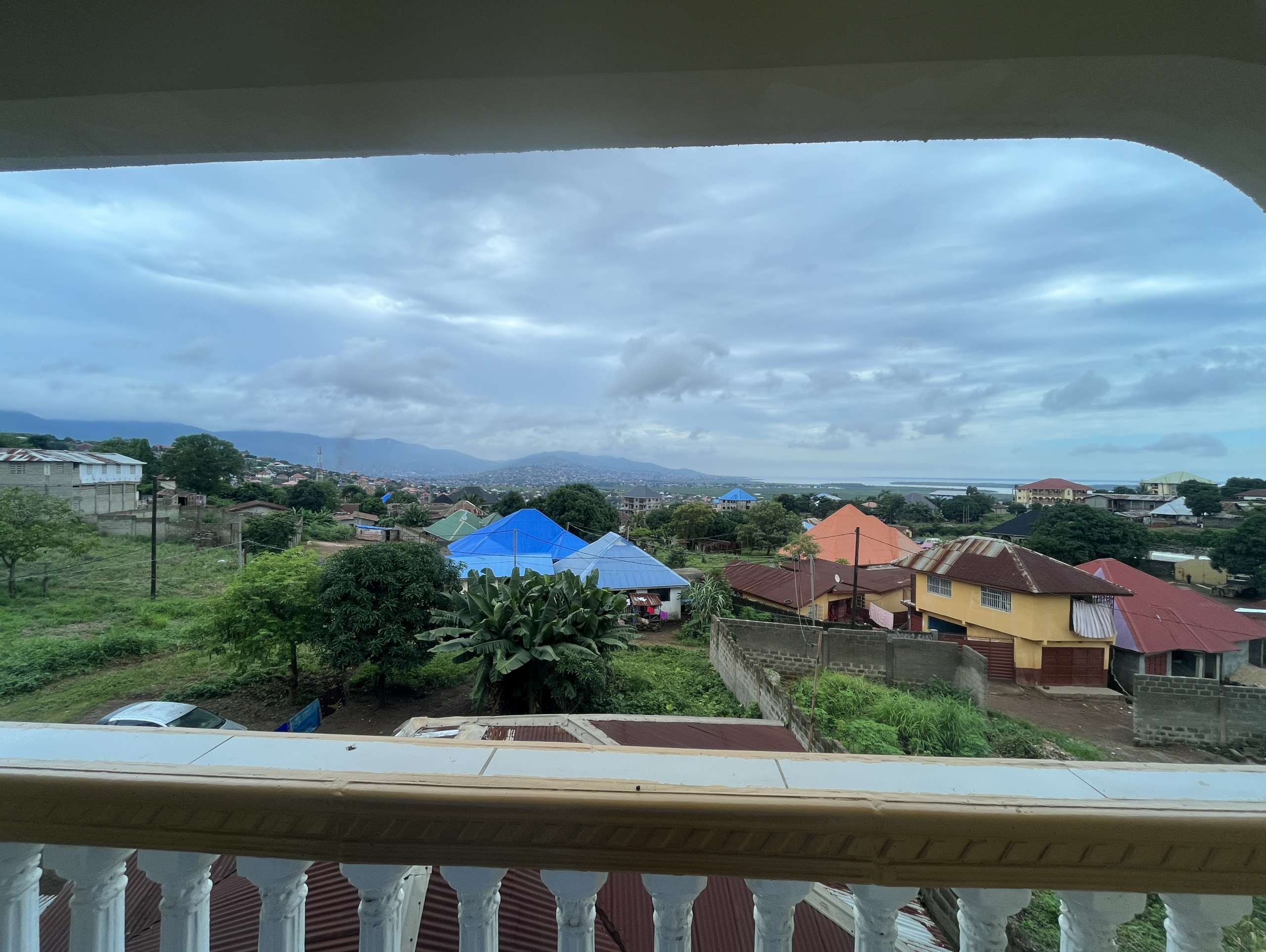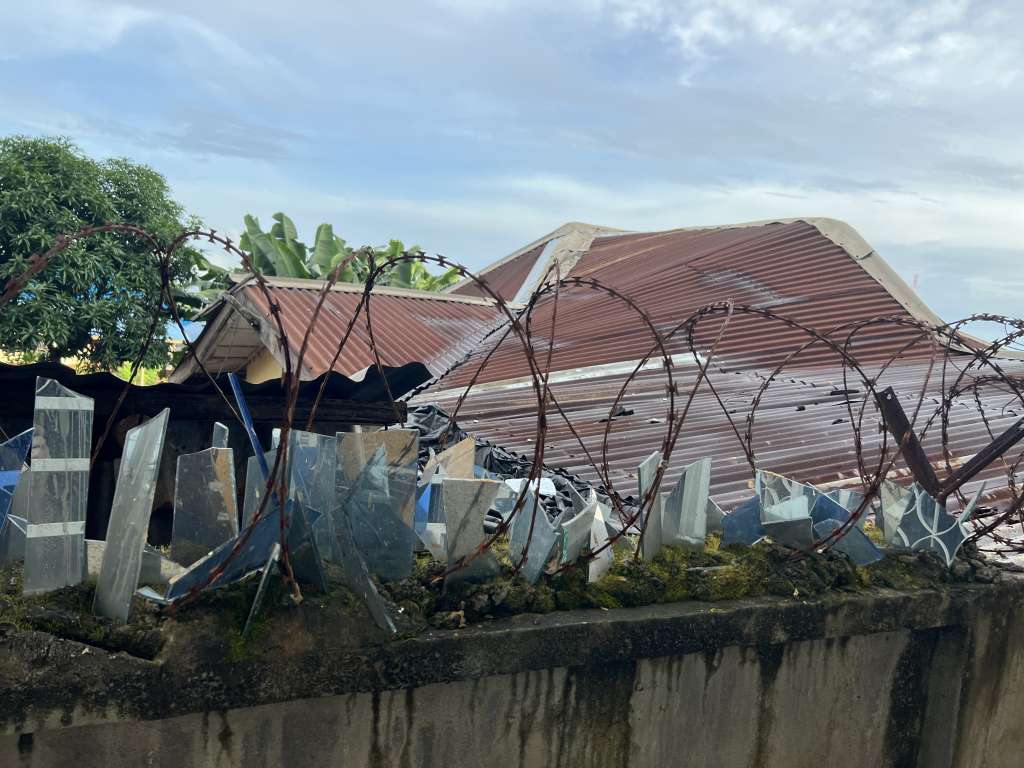 This was the view from the hotel where we stayed. You can see that there is a mix of extreme povertyy and some decently developed buildings all right next to each other. The glass and barbed wire is for protecting the hotel from outsiders.


This is the area where we ministered. The church is the grey building with the double doors and the "classrooms" are the block building at the end of the row.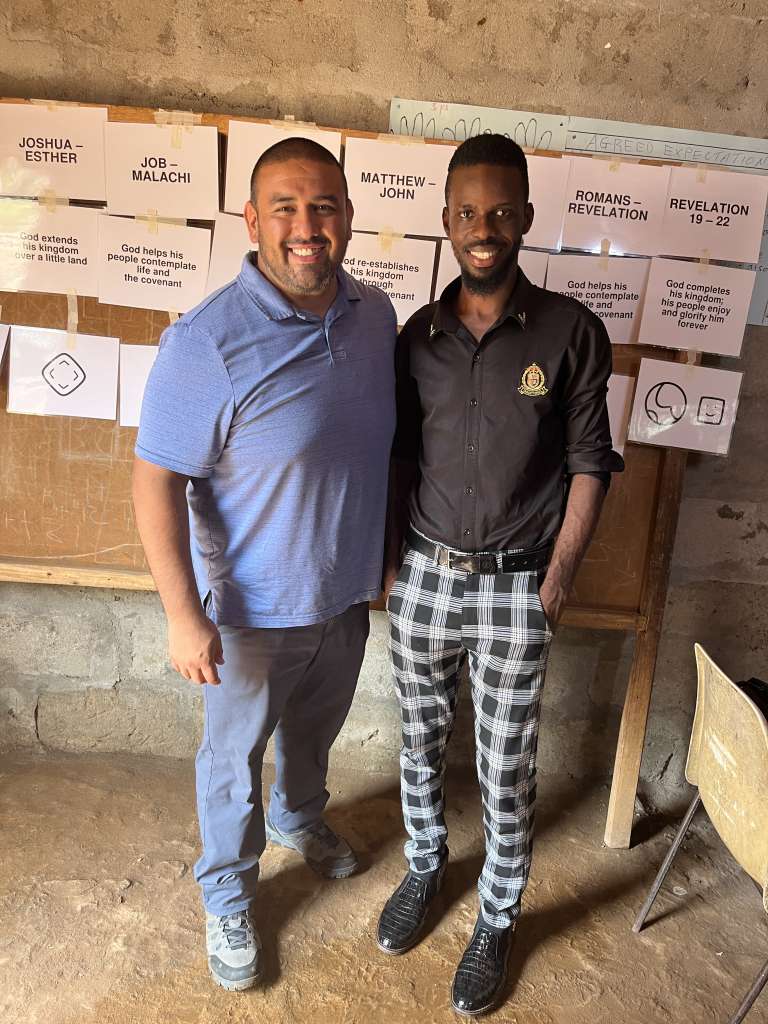 This is George. He was a student and also leads worship at the church. He loves the Lord and the Word and is wanting to learn more and grow in Christ.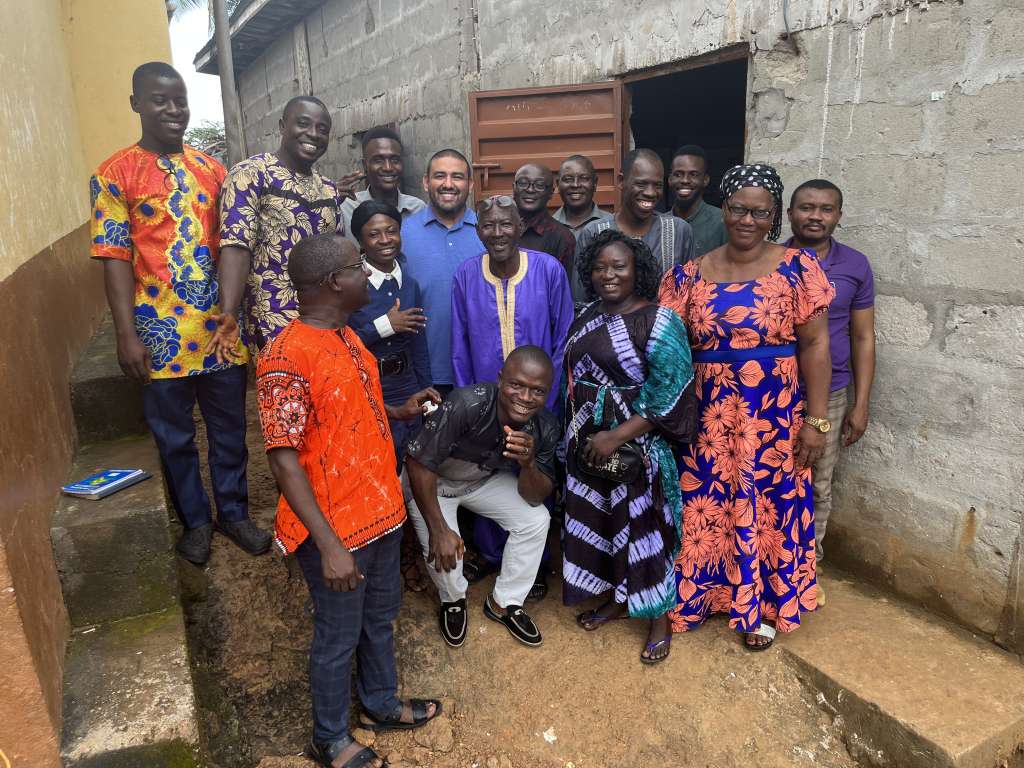 This was my class of students.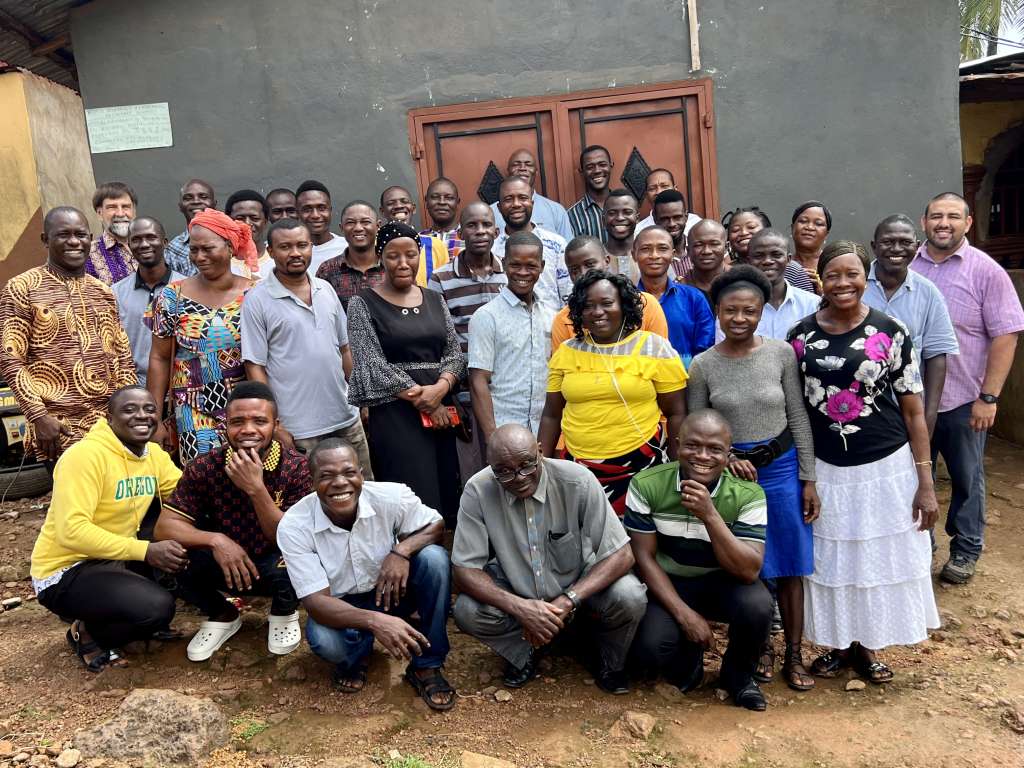 This was a whole group photo.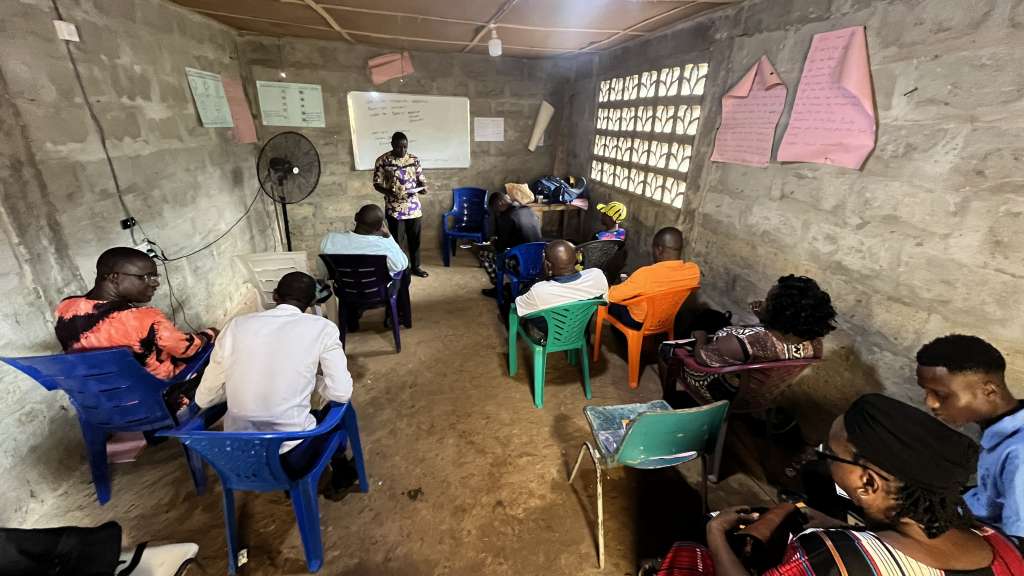 This was the classroom that we were teaching in (my student is presenting his work to the class).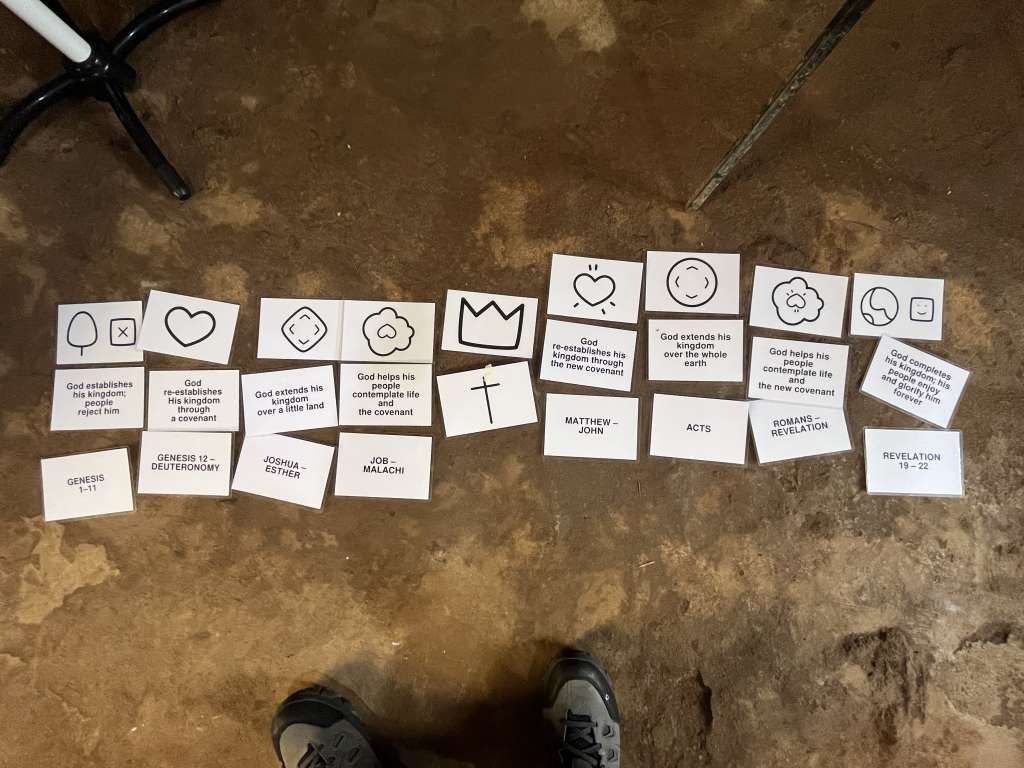 This was the material that we taught over the week. The cards were helpful in helping the students to understand that the Bible tells one coherent story from Genesis to Revelation.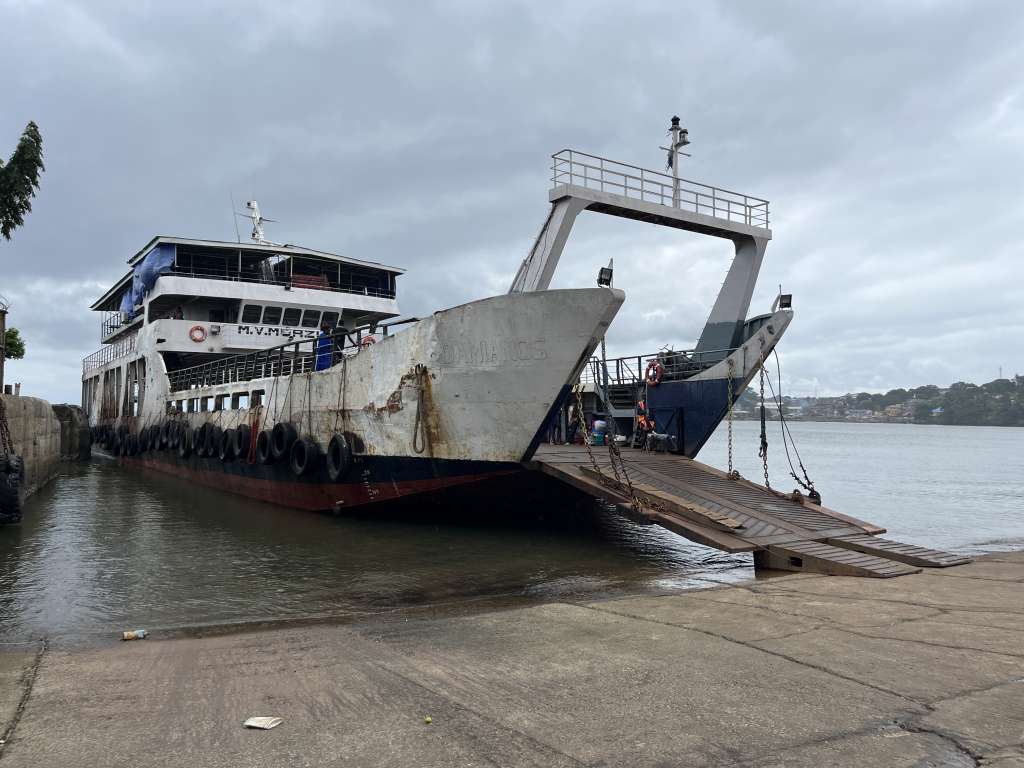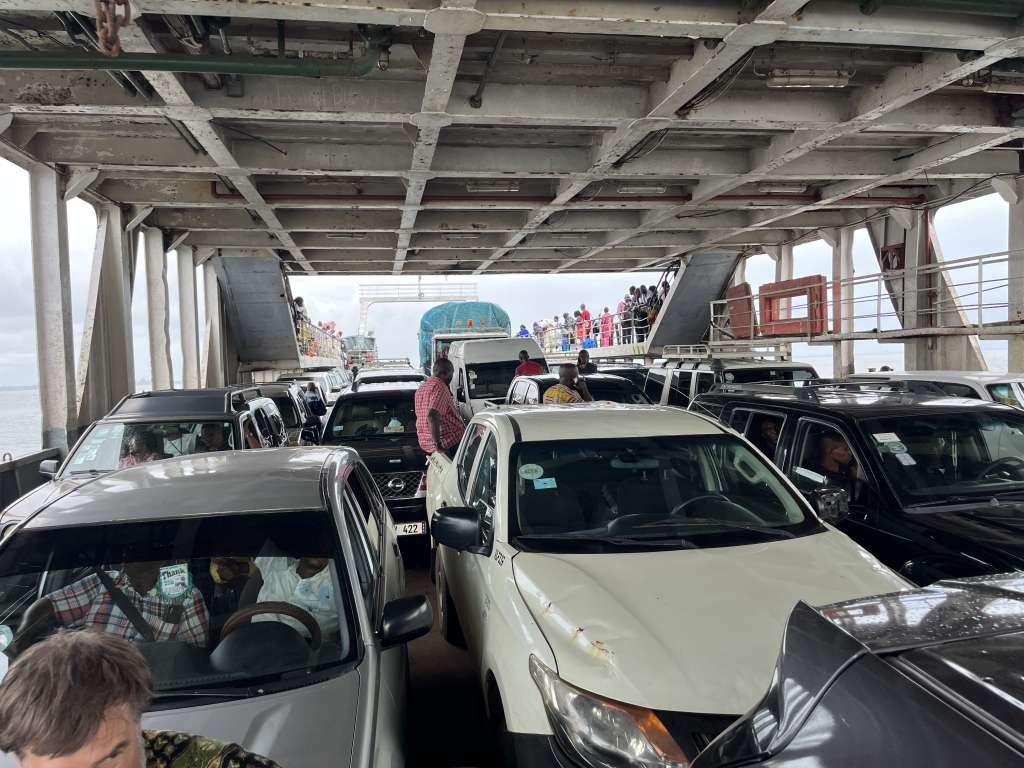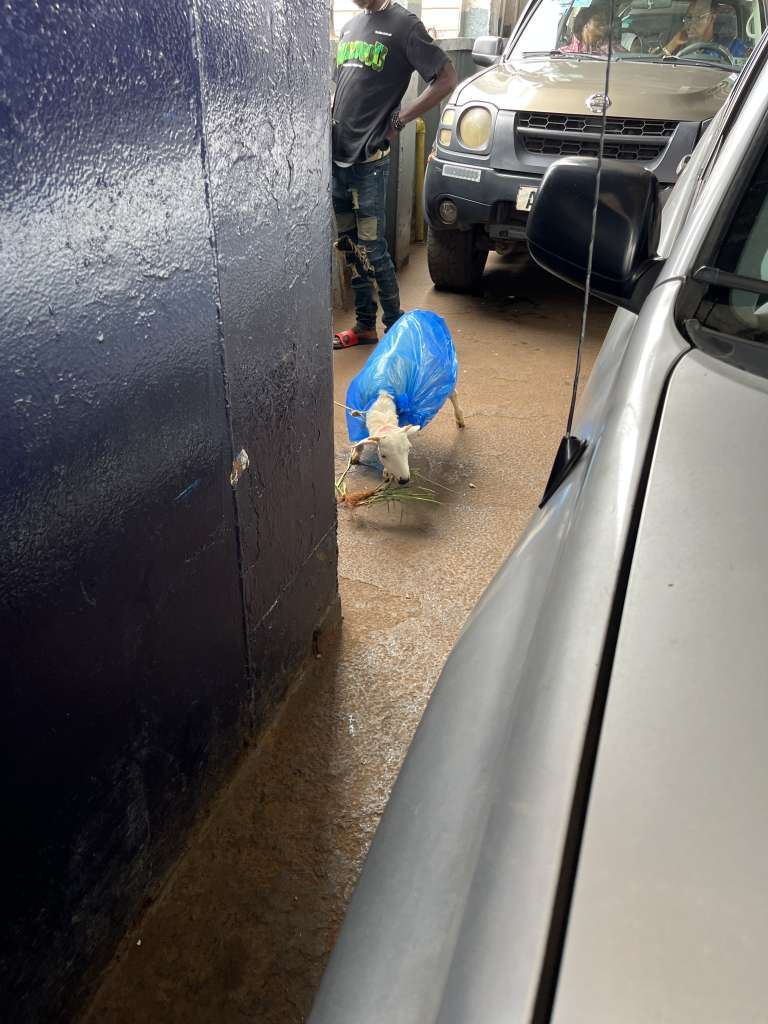 For our return trip we took the big ferry instead of the speed boat. It was packed with cars, people, supplies, and don't forget your goat!
I am so grateful to the Lord for the time I got to spend in Sierra Leone. Pray for Sovereign Grace Life Church there. Pray for Pastor Morlai as he leads the church. Pray against the prosperity gospel in the country and that the Lord would grow a faithful people there in Calaba Town.
THANK YOU ALL, again, for all of your care and support. It was amazing to go knowing we were being prayed for and cared about. It is a joy and a privilege to serve you here at CCC!