CCP Testimonial
We were fortunate to have our 3 children attend Christ Community Preschool. The teachers and assistant teachers are some of the most loving and memorable teachers my daughters have ever had. We love the community feel of this preschool and have attended the church and the Awana program. We have made so many family friends through the preschool that are still in our daily lives. I love the mix of faith and academics that this preschool focuses on. This foundation of learning is just what my family needed. My daughters continue to attend church and 2 of my daughters are in GATE and Honors at their current schools, thanks largely to Cathi Hamen and her dedication to giving them a great start academically. When my middle daughter went through a separation anxiety period, the teachers helped us to work through it and I always knew that my girls were in qualified and safe hands. From the moment we walked through the doors, Christ Community Preschool always felt like home.
Suzanne C.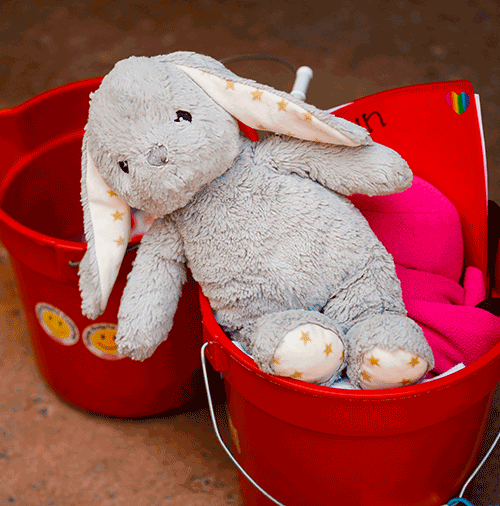 I taught at Valley View Christian Preschool/Christ Community Preschool for 11 years before I had my 3 sons. It always felt like home to me. The teaching staff was always very loving and supportive. I "retired" from my teaching position just before I gave birth to my first son. When he was old enough to attend preschool, there was no question where I would send him. We ended up attending VVCPS/CCCLH for 9 years with all 3 of my sons. They were absolutely "Kindergarten ready" when it was time to move on. Again, like when I was teaching there, all of the teachers were very loving and supportive to my boys and prepared them for the next step in their education. I found it to be the perfect balance between spiritual and intellectual development and I only have fond memories of our time there.
Vicki P.
While there are numerous preschool educational options available in Orange County, Christ Community Preschool strives to provide a loving and nurturing christian based environment for children. The teachers are all very passionate about their subjects and are committed to maintaining a positive environment where students are challenged creatively and academically.
Christ Community School was such an amazing school and a great fit for my daughter. She loved her teachers and learned a wealth of knowledge from them.
John P.