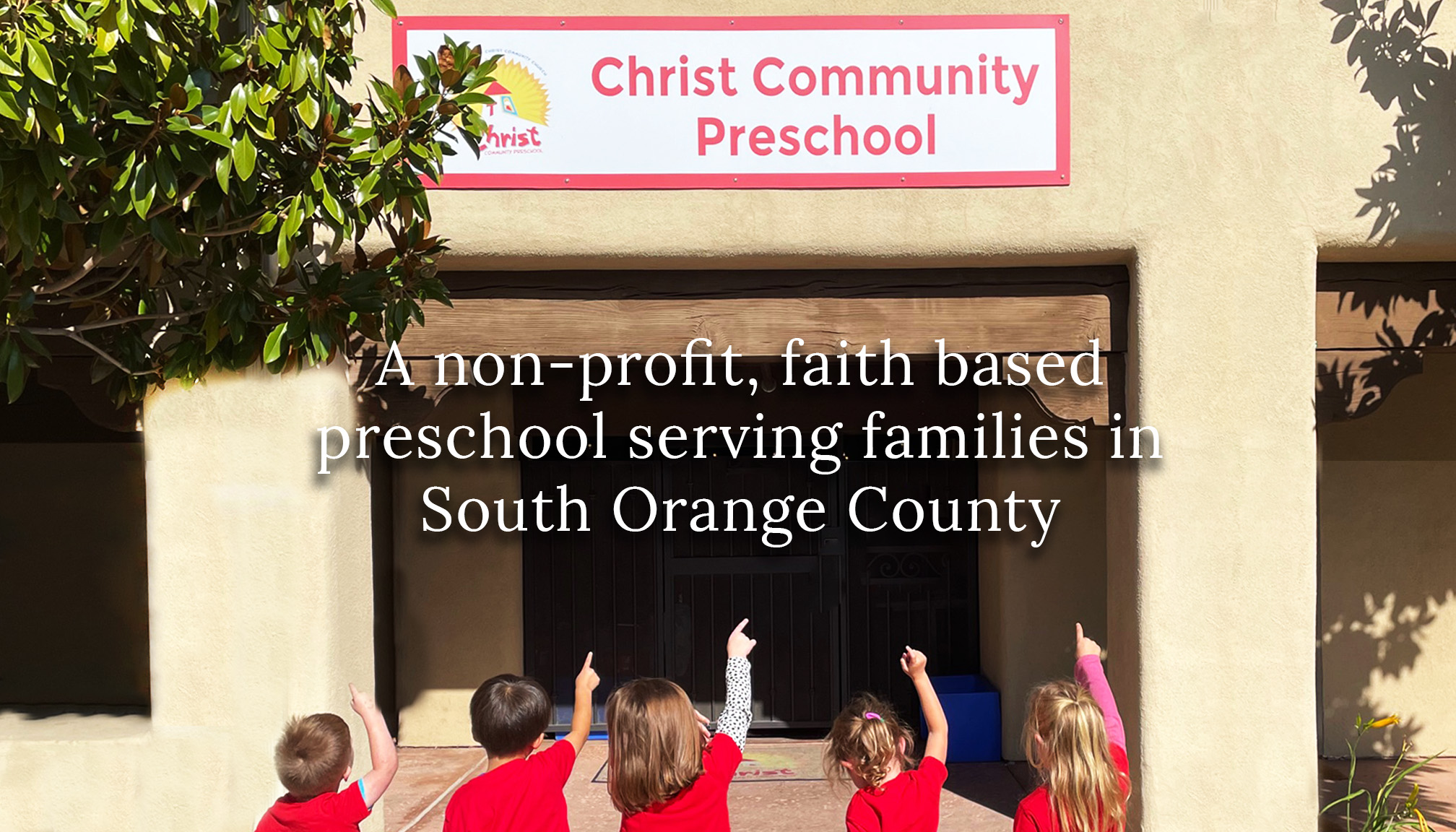 Welcome to Christ Community Preschool, a Ministry of Christ Community Church
The Bible tells us in Proverbs 22, to "Train up a child in the way they should go, and when they are old they will not depart from it." While recognizing the parent as the first and most important teacher in a child's life, Christ Community Preschool is dedicated to providing a quality Christian, developmentally appropriate environment for each classroom at CCP. We are committed to partnering with parents to train up their children in the way they should go, growing minds and kind hearts in the children that we serve.
Our state-licensed and ACSI supported program has been serving the Saddleback community since 1973. We invite you to visit our campus and meet our staff. We pray that you will find Christ Community Preschool to be an extension of your home and a supportive and safe place for your children. Our goal is to provide  a Christ-centered environment for students to grow in their self-esteem and to individualize their learning so that they develop in all areas of their lives.
OUR MISSION
To provide a well-rounded balanced education based on the love and nurturing of the student's physical, social, emotional and cognitive development to create life-long engaged learners. Through our warm environment and Christ centered teaching we hope that each child gains confidence, self respect, and a love for God.