Get Connected at Christ Community Church
Welcome to the Christ Community Church's Connection Center. We invite you to scroll through the various ministries & programs we offer here at Christ Community Church. If you have any questions or would like additional information, please call the church office at (949) 586-6850 Monday – Thursday from 9 am – 4 pm or email us at info@ccclh.org.
At Christ Community Church, our mission is to live life together for the glory of God and the good of His people. One of the main ways we do this is through community groups. These multi-generational groups meet at least twice a month for fellowship, prayer, accountability, group discussion, and encouragement as we grow together in Christlikeness.
The goal of these groups is to intentionally connect our lives to the lives of other believers and to help you grow in the knowledge of God and the application of His word. Community groups meet in different locations on campus and in the surrounding area on several days and times throughout the week. No matter your age or stage, there is a group for you!
Ready to connect? Complete the form below and a staff member will be in touch with you shortly.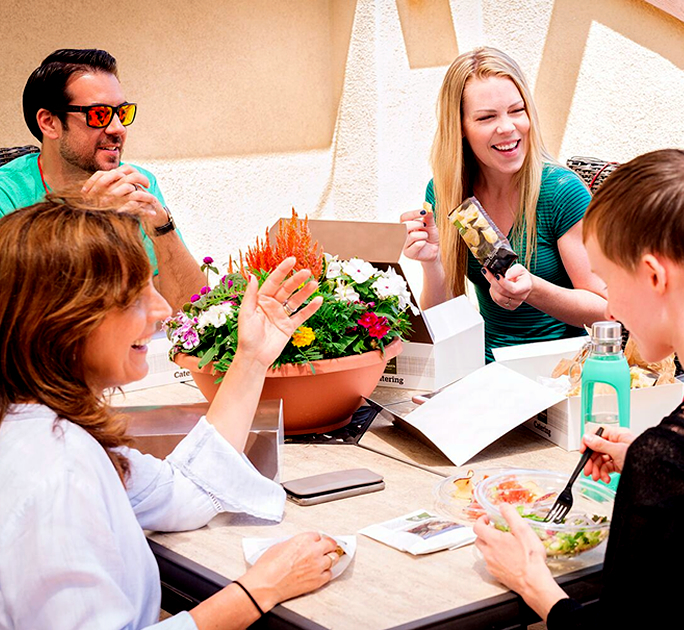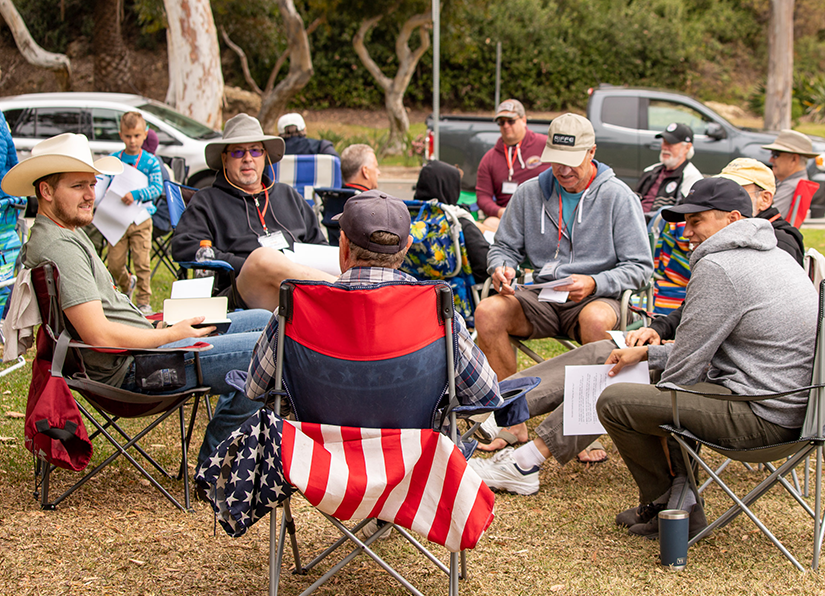 Throughout the week, the men of Christ Community Church gather informally to share the Word and disciple each other (at various coffee shops and bagel stops). Quarterly all the men are invited to share a breakfast with each other, learn from God's Word and enjoy each other's company. Annually we gather for a local men's conference in early November, and later in the year all the men (and often their sons) come together to take part in a relaxing weekend "Surfari" near San Clemente beach.
Have questions? Email us at mensministry@ccclh.org
The week is filled with opportunities to dive into the Word of God for the women of Christ Community Church. In addition, throughout the year, the Women's Ministry hosts prayer breakfasts, game nights, bake sales, and a variety of other events for our women to come together for fellowship. The women's retreat invites women to get away from their daily tasks to focus on God's Word and their Christian walk.
Have Questions? Email us at womensministry@ccclh.org
Women's Ministry Bible Studies
Women's ministry provides several opportunities for the women of CCC to dive into God's Word during the week. The studies below run throughout the year. Interested in joining one of these groups? Email womensministry@ccclh.org to get connected with a study leader.
Women's Tue PM Study
Currently Studying: Esther (Jan 24 – May 2 (no meeting Easter week))
Every other Tuesday evening | 6:30 – 8:30 pm | Family Life Center
Women's Wed AM Study
Currently Studying: 2 Peter (Mar 8 – May 17)
Wednesday mornings | 9:15 – 11:15 am | Family Life Center
Women's Wed PM Study
Currently Studying: 2 Peter (Mar 8 – May 17)
Wednesday evenings | 6:30 – 8:30 pm | Family Life Center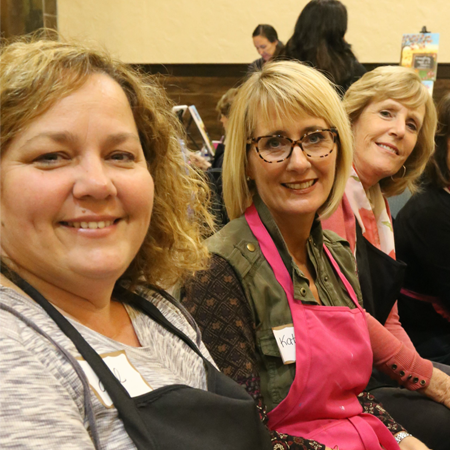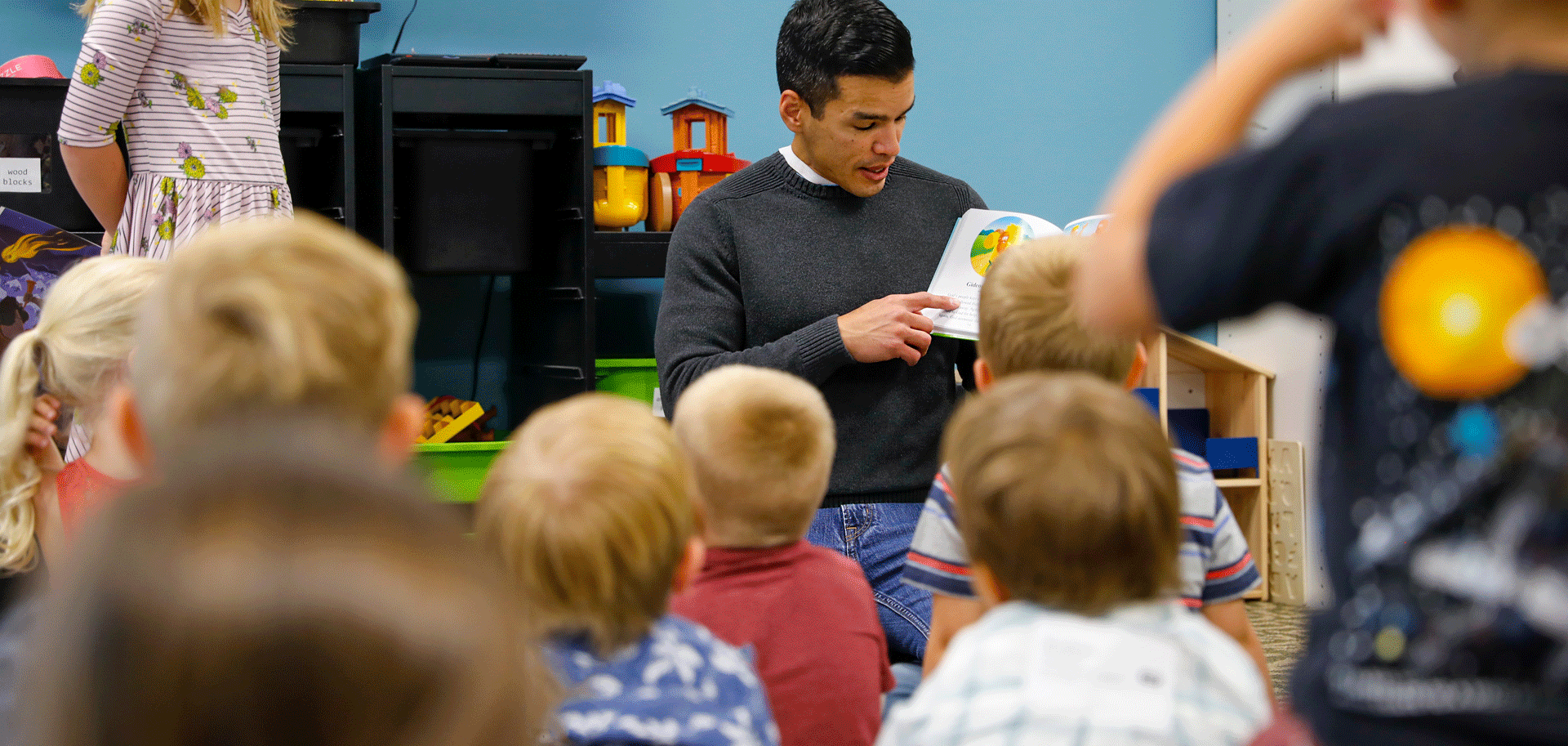 Ministry Overview
KIDS Ministry is the bible teaching ministry of the church with kids from infants through sixth grade. Every time kids step foot onto our campus, they will learn about God, his Son Jesus Christ and the truth of what the Bible teaches.
Through personal, caring, and relational connections, engaging and meaningful activities and passionate Bible teaching a solid biblical foundation will be laid in kids lives upon which they will need to stand upon in their lives for their entire life.
Teaching Ministry Offering
Sunday Morning
9:00 & 10:45 am
Bible teaching classes are offered for all ages of kids at both services from infants through sixth grade on Sunday mornings. Upon arrival to church, stop by the KIDS Ministry Check-In station located in the beautiful outdoor Palm Court. There you will be greeted and given more information as well as a preprinted name tag for your child and a KIDS security tag for you to use at pick up. Elementary age kids go to the service for the worship time with parents then are dismissed to go to class with their teacher.
KIDS Bible Club
KIDS Bible Club is a Bible teaching ministry during the week day for kids in partnership with Women's Bible Study. The learning complements and builds upon what kids are learning on Sunday mornings.
Lord's Supper Service
First Sunday of the month from 6:00 – 7:30 pm
Once a month, we gather to take communion together as a church family on a Sunday evening at the Lord's Supper Service. These are family services, in a more relaxed setting. At these services we not only take communion together, but, hear a devotional, praise God through music together, and celebrate family events (e.g. births, engagements, marriages, etc). KIDS Bible Club option for kids 3 and under for learning geared to that age level.
Adventure Week
2nd week in July
Adventure Week is a week-long Bible learning experience kids love! KIDS of all ages have a blast learning about God through lively music, dramatic Bible stories, engaging activities and fun games all while building their friendships in a creative and exciting environment.
Seasonal Events
Throughout the year, KIDS Ministry offers large door, community-wide events for kids and their family. These fun, wholesome, family events help to put God's attributes on display and make meaningful memories for families that are centered on God's love and truth. Watch for more information throughout the year about The BIG Egg Hunt, The Great Pumpkin Palooza and the KIDS Christmas Choir.
Awana Clubs
Thursdays | 5:45 – 7:45 pm | September – May
AWANA is a Bible learning discipleship program for kids from 4 years old – 6th grade to help lay a solid biblical foundation of faith in their lives. Through Bible memory, understanding and application of God's Word, lives change towards God as clubbers build friendships and relationships with others in a fun and dynamic night of activities. For more information email awana@ccclh.org.
American Heritage Girls
Fridays | 5:30 – 7:30 pm | September – May
American Heritage Girls is the premier national character development organization for girls ages 5-18 that embraces Christian values and encourages family involvement.
Trail Life
K – 12 Boys | 2 Fridays each month | 6 – 8 pm | Christ Community Church
Trail Life is a national character development organization for young men which produces godly and responsible husbands, fathers, and citizens. We welcome boys from Kindergarten to 12th grade to join us to engage in hands-on experiences that develop character, deepen faith, and hone practical skills. Interested in joining this exciting new ministry? Learn more about Trail Life at traillifeusa.com
Questions? Email us at traillife@ccclh.org
Student Ministries
Student Ministry exists to honor God by declaring the good news of Jesus Christ, training students in His Way, serving others, and belonging to the family of God.
Programs
Sunday School
Sunday mornings | 10:45 am | Rooms 206 and 207
On Sunday mornings, High school & junior high students can expect a time of fellowship, welcome and announcements, and a gospel-centered message from the Bible that is typically exegetical (verse-by-verse), but occasionally topical. Students are encouraged to join the youth group program on Wednesday nights in order to hear a review of the sermon and discuss questions pertaining to the message in small groups.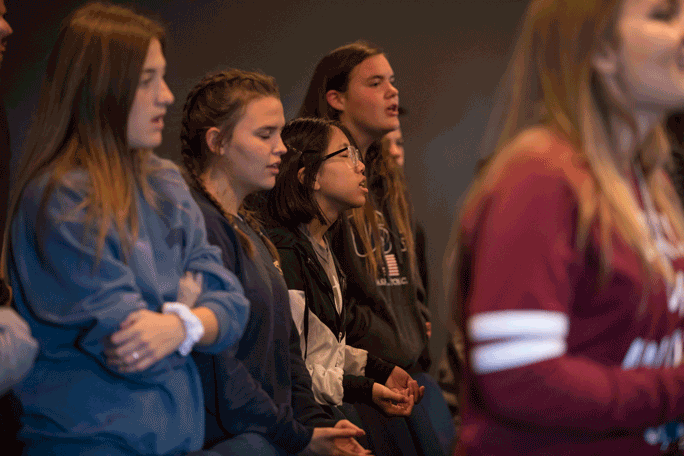 Youth Group
Wednesdays | 6:30 – 9 pm | Rooms 206 and 207
Students can expect a time of socializing and games from 6:30 – 7 pm. After this there will be an official segment of welcome and announcements followed by songs of worship. Immediately after worship a 15-minute review of the sermon given the previous Sunday will be taught. Students then are instructed to divide into small groups for approximately one-hour with their leaders in order to discuss how they can apply the message to their lives and ask clarifying questions.
Have questions? Email us at students@ccclh.org
Young Adults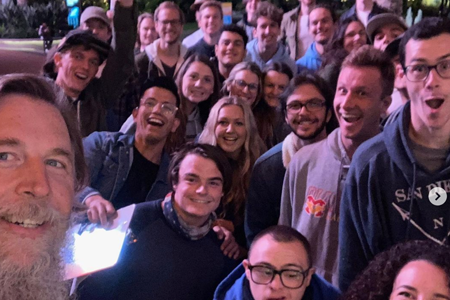 Alathea Young Adults Group
Tuesday Nights | 7 – 9 PM | The Barn in Laguna Hills
Alathea is the Greek word for "truth," the foundation for any coherent worldview. Along with beach nights, bonfires and good times together on a weekly basis, Alathea aims to help our young men and women develop a Christian worldview that is robust, attractive and a powerful witness to the Gospel of Jesus Christ.
Opportunities to share the Gospel publicly take place regularly in this group, and annually Alathea men and women travel to on apologetics missions trips to share God's Word with the people of different world views and religious backgrounds.
Questions? Email us at alathea@ccclh.org
Check out Alathea on Instagram @ccclh_alathea
Young Marrieds Ministry
4th Thursday Nights | 7 – 9 PM | Location Varies
We are a group of married couples who fellowship together to strengthen our relationships with Jesus Christ and with our spouses. We build one another up through fellowship and encouragement as we live out the gospel, keeping Christ the center of our lives. We typically meet once a month for a social event. If you are recently married or engaged, we hope you will join us!

Questions? Email us at youngmarrieds@ccclh.org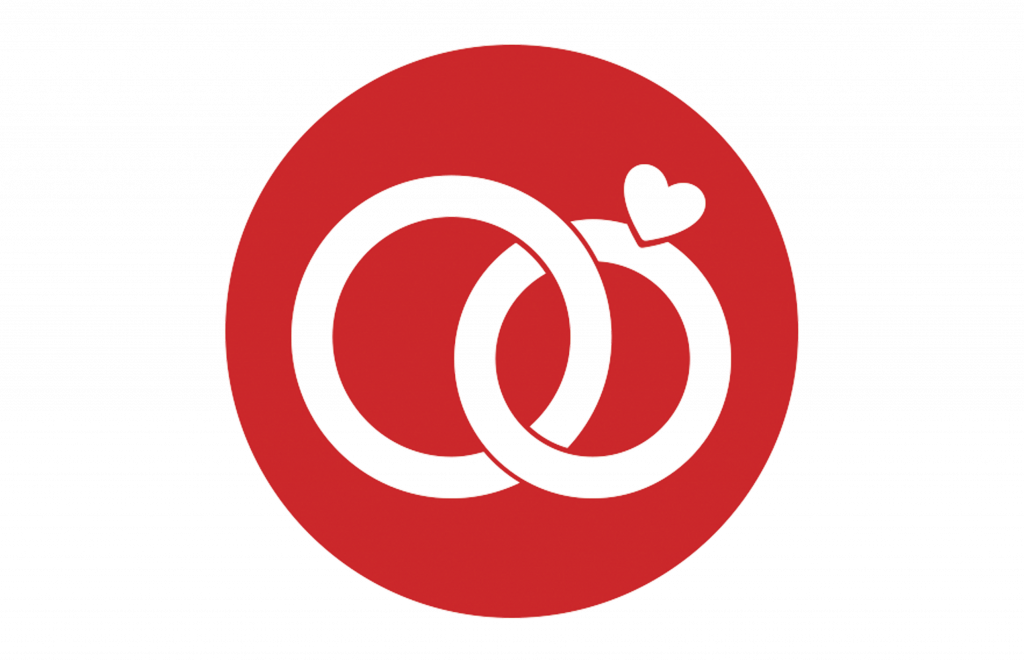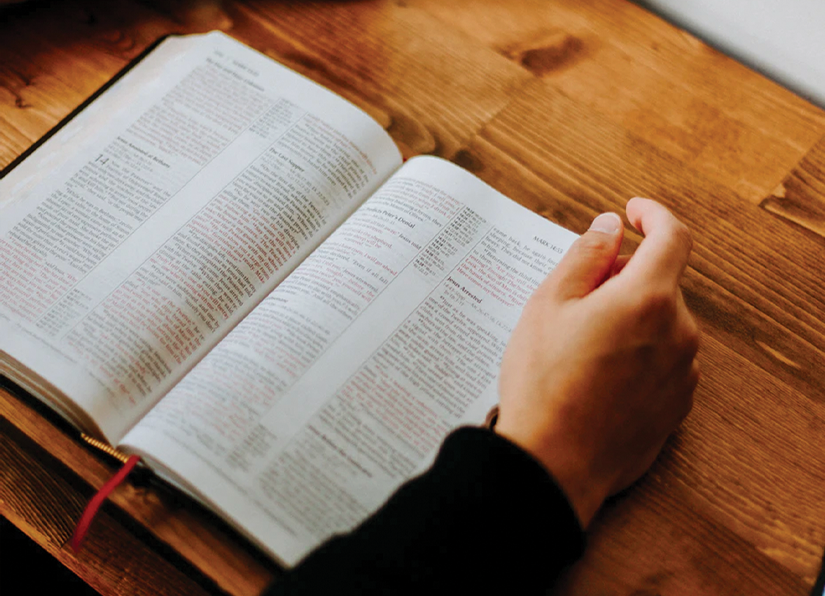 Get Involved With Our Counseling Ministry
Christ Community Church is excited about equipping the Church for the work of counseling. We want every Christian to be able to walk alongside one another and offer Christ honoring counsel during times of need. We hold Care & Discipleship courses each year to provide practical instruction for anyone who wants to grow in this necessary area of ministry. Whether you're a parent who wants to better instruct your child, a friend who wants to lovingly walk with someone who is suffering, or somewhere in between, these courses will equip you to better minister God's Word in your relationships.
Questions? Email us at counseling@ccclh.org
Connect with a Counselor
We understand that there are times in life where you need a helping hand. Our counseling ministry exists to help you with the struggles you might be facing. Because we believe that the Bible has wisdom for all of the problems we will face in life, our counselors are trained to come alongside and encourage you with truth from God's Word during your time of need. We look forward to serving you!