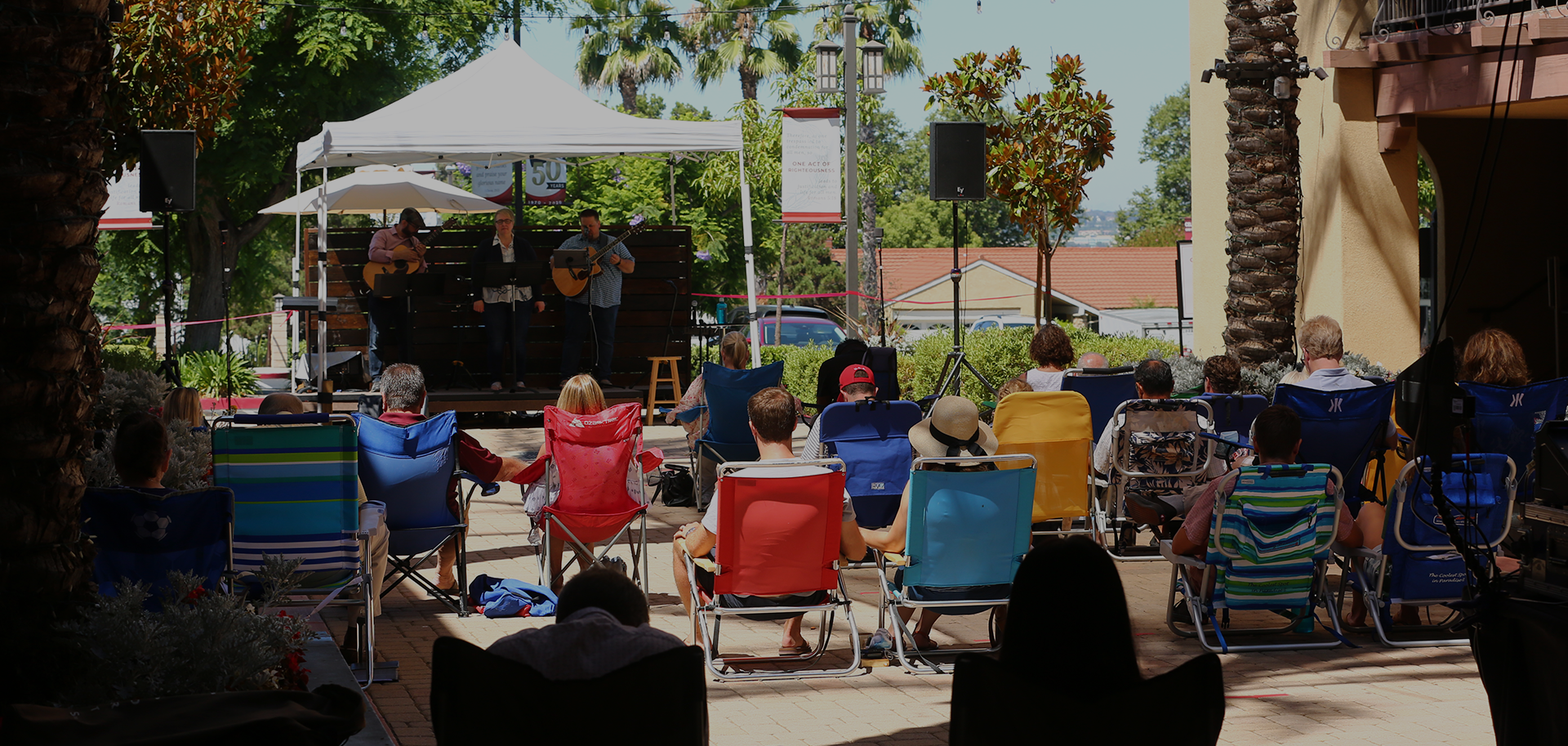 Outdoor Services
Hello CCC Family,
Beginning this Sunday, July 25 we will hold our services at our regular times (9 & 10:45 am) outside in the Palm Court through August 15 as we update our sound system in the sanctuary. Here are a few things to keep in mind as you prepare your family for worship in the coming weeks:
Please bring a beach towel or chair to sit on in the palm court. If you do not have a chair, we will have some available here on campus.
Be sure to wear clothing that you will be comfortable wearing outdoors for the service. Hats and sunglasses are welcome!
We recommend bringing water & sunscreen.
Kids, youth, and adult classes will continue to meet indoors during both services in their regular classrooms. Kids check-in will be located in the sanctuary lobby. Kids will go directly to their classrooms after checking in.
See you on Sunday!